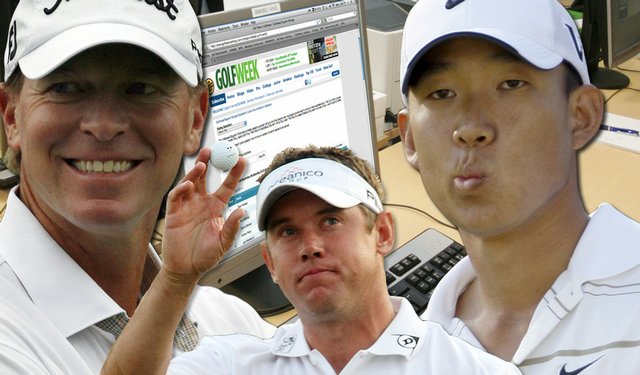 As the fantasy golf season tees off this weekend at the Hyundai Tournament of Champions, many golf fans are preparing their fantasy golf teams (and wallets) for what they hope to be a long, successful season. There are many different methods one can use to increase his chances at predicting the winner of each golf tournament, whether it be a detailed strategic initiative or blindly picking one's favorite players each week. Most fantasy golf players have a set rule or group of rules he or she uses to assign their players for each tournament. For example, a certain golfer may play well at one course or climate but not as well during the late-Summer or Fall months. Of course, one could also simply choose their golfer line-up based on the many rankings systems available on the PGA and European Tours (Official World Golf Ranking, PGA TOUR money list, etc.). For a few examples on strategic planning for your fantasy golf season, visit Golf Betting Strategy from GolfPicks.net.
Stronger tournament fields, such as the one featured at Kapalua this weekend, may be more difficult to choose your starting lineup than at a tournament with a weaker field. This may sound contradictory in theory, but when more A-List players are available in the tournament field the fantasy golf player may have too many "good" options from which to choose. In that instance, trends such as player hotstreaks, past success at a course and event finishing history can be vital information for the fantasy golf player.
Whichever strategy you use this week (and every week) to choose your fantasy golf starting lineup, remember to do your research before hitting that submit button in your fantasy golf league. Doing a few minutes of homework can pay off tenfold in the long run, and that's really the reason most of us play fantasy sports: to finish at the top.