REVIEW: Sub 70 639 MB Plus Forged Irons
Sub 70 Golf made a lot of noise last season when they unveiled a full line of golf clubs at incredibly low, direct-to-consumer pricing. Since that time they have become a popular follow on social media as more and more golfers try out their products.
Their new 639 MB Plus Forged irons seek to gain the attention of even more fans who prefer the look of a blade but want a little more real estate to work with in the clubhead.
Tech and Specs
As the name of the model implies, the 639 MB Plus forged irons are a larger version of their cousins, the 639 MB. They are billed as a bladed option for players who want the workability and feel of a blade but might be nervous about playing something this thin. And yes, these irons have a thin profile. More on that later.
Milled from a single billet of DT-4 super soft steel, the 639 MB Plus does offer players a slightly wider topline along with more offset than you might see from others in this category. The blade's toe-to-heel length is also slightly longer than standard, effectively widening the potential sweet spot.
Finished in a brushed satin that is billed to reduce glare, and progressive sole weighting that helps with launch at impact. Lofts are a tad on the strong side, but measured out pretty much as advertised on their website.
Feel and Performance
At impact, the Sub 70 639 MB Plus irons feel soft and solid… when hit on the middle of the clubface. This is an important distinction because when you hit these anywhere else on the face, you're gonna feel it.
When hit well, the 639 MB Plus feels as good as most blades on the market. The sound is solid, ball flight is lower than my gamers, and distance is relatively consistent. On average, the 639 MB Plus flew about five yards shorter than what I'm used to, and the variance from one shot to the next was +/- seven yards. While not a huge difference — and other variables are in play, including ball flight — I would have expected a little tighter dispersion short-to-long.
When hit off the toe or heel, distance dropped significantly. In some instances this was as much as a 10 yard difference, which can be a full club shorter for most players. Again, this is a quality not uncommon for clubs in this blade category.
My bigger concern with miss-hits was how harsh these clubs felt in my hands when not struck well. The blades felt completely different; almost as if they were made poorly. I'm not sure if this is due to the super-soft metal used or something else, but this quality was the least attractive to me.
Appearance
From an overall design standpoint, the 639 MB Plus is definitely unique. The back of the clubs feature the same "layered shell" design I liked about the smaller 639 MB's. This shape almost looks like steps on the back of the club, with the widest "stair" directly behind the lowest point of the sweet spot.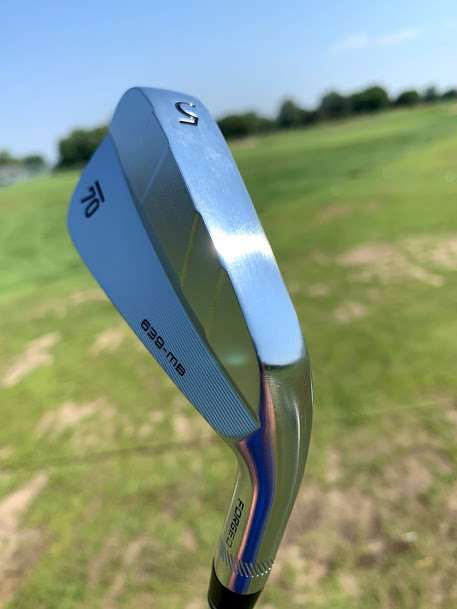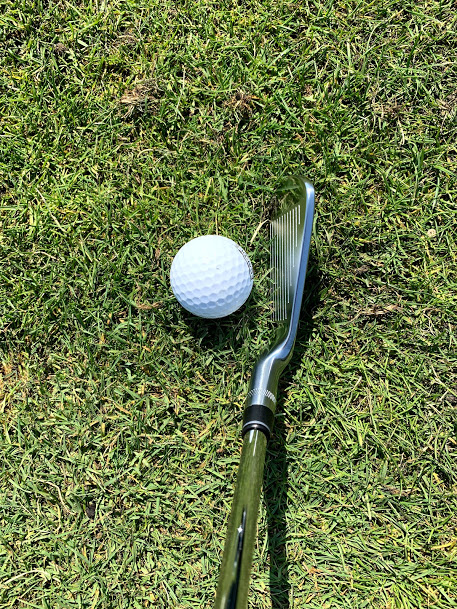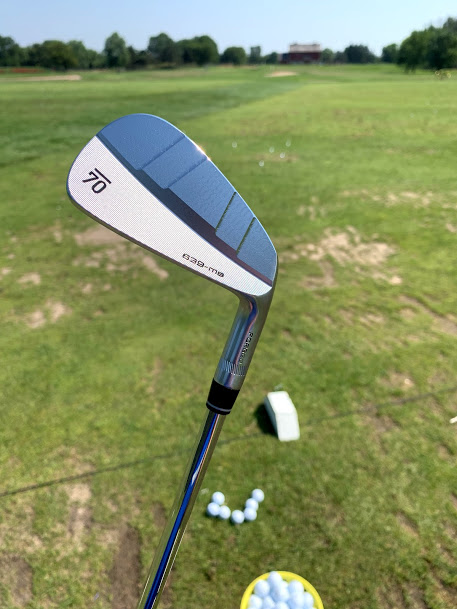 I'm not entirely in love with the finish of these irons, despite their billing of having a brushed look that reduces glare. These are definitely shiny, almost chrome-like in some areas. It's not a distracting finish by any means, but definitely more than what I usually see at address.
Finally, while the offset is noticeable at address, it is most pronounced in the longer irons. I found this to be a little extreme for my preference, especially when you consider the thinness of the clubhead's overall aesthetic. You just don't expect to see offset in a clubhead this thin.
Overall Impression
The idea behind the Sub 70 639 MB Plus irons is extremely interesting and bound to help a lot of players transition into a blade. They can also be a solid choice for players looking for more hitting area without sacrificing the look and feel of a blade.
Personally, I did not find the 639 MB Plus forged irons to be a solid option for my game. My current clubs are definitely more forgiving and have a tighter distance dispersion, but I imagine a thorough fitting — which Sub 70 Golf offers at their HQ — would help me dial in the 639 MB Plus more. When compared to their 639 MB Forged cousins, these Plus versions take second place in my mind.