Flightscope Mevo Review
Ball launch monitors are one of the most important pieces of technology that have sprung up over the years to improve your golf game. The Flightscope Mevo is an affordable option for golfers who take their practice sessions seriously but don't want to drop thousands on pricer models.
Why Buy a Mevo?
Most launch monitors worth your attention come with a hefty price tag, can be difficult to set up and often require ample space to use. The Flightscope Mevo ($499) takes the market head-on by offering consistent and accurate performance at a fraction of the price of comparable units.
The Mevo has multiple functions to appease any player and can be used for more sports than just golf. Used in conjunction with a mobile app for any smart device, the Mevo is also minuscule in size compared to most other monitors on the market. This makes the device absolutely perfect for personal use, fitting securely in a side pocket on your golf bag.
Mevo used 3D doppler radar to record shot distances, launch metrics, smash factor and other numbers useful to your game. Flightscope also includes numerous sheets of small, metallic sticker dots that can be placed on any golf ball to increase the accuracy of spin rate outputs as well.
Finally, recent updates to the device include the option to video your swing while simultaneously providing the same metrics described above. These features combine to offer a robust technology package that make a $500 price tag that much more of a bargain.
How did the Mevo perform?
Launch monitors have a tendency to differ widely from one another due to the technologies within each device. Some brands use radar that tracks the golf ball from lift off to landing. Others use math equations to "calculate" aspects of each shot, providing more of an estimate than actual data.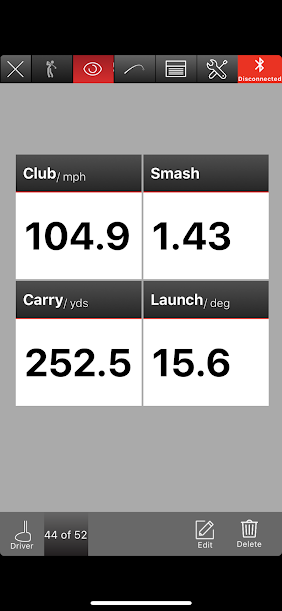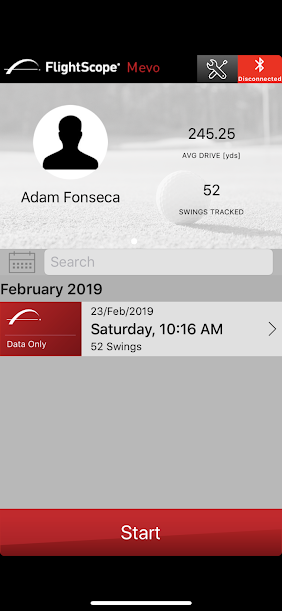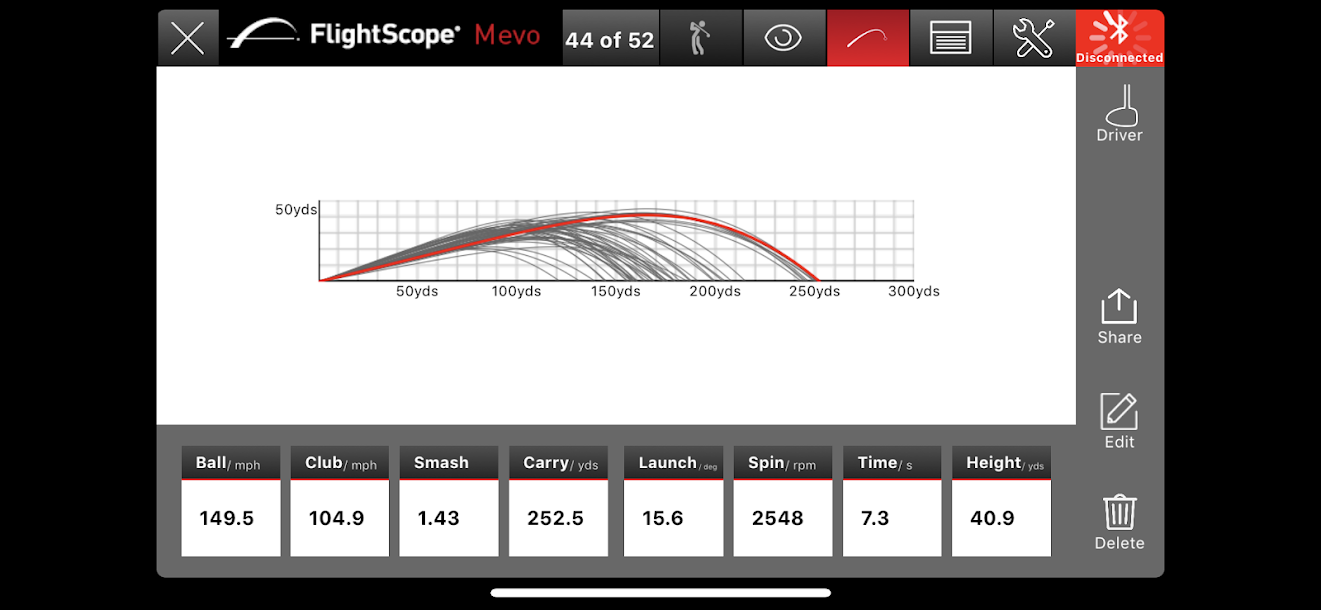 The Mevo lands somewhere in the middle. I found the unit's ability to track my shots to be impressive, accurately capturing and reporting data in line with numbers I've seen on more expensive models. Trial and error taught me that aligning the Mevo properly to your golf ball prior to hitting (the provided instruction manual was very helpful) is critical to the accuracy of the data.
The height of the unit in relation to your golf ball's height, for example, is the biggest issue I ran into while hitting from a driving range mat. If the unit is placed below the ball, the data was all over the place. Online research gave me a tip to place the Mevo on to of the device's box to remedy this issue.
What I liked the most, however, were the features in the mobile app. Practice sessions are grouped together and stored in an intuitive manner, read-outs are easy to understand and the data is very detailed. Following each shot my smartphone would read my distance aloud via the speakers on the phone, which was unexpected and very convenient.
There were some instances, however, when I felt the Mevo wasn't registering accurately even after setting it up correctly. This was especially true with my longer clubs, when swing speed, launch and carry distances seemed "off." For example, a well-struck shot with 104 mph swing speed and ideal launch conditions equated to carry distances shorter than what I've seen on other devices.
Regardless, you definitely get more than expected with the Flightscope Mevo. The most valuable aspect is simply the ability to capture accurate data on your game, which is the most important contributor to improving your scores.